The Search for Cyber Fundamentals

Abstract:
The precise rendering of how security is achieved in cyberspace has yet to be pulled together; and, despite the most recent publications of U.S. policy, there is still no settled answer to the core question of what organizing principles should drive military cyber operations strategy. This essay posits that cyberspace is a realm of activity in which new security dynamics are at work due to the revolutionary character of digital technology. The essay introduces six defining conditions that relate to military cyber operations leading to the organizing principle that cyberspace is an offense-persistent strategic environment.
AUTHORS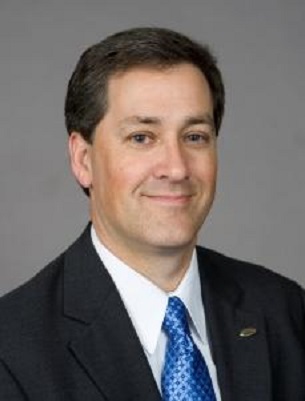 Department of Political Science University of Cincinnati, Ohio, 
U.S.A.
Richard J. Harknett is Professor and Department Head of Political Science at the University of Cincinnati. He also holds a professorial lectureship at the Diplomatic Academy, Vienna, Austria, where he once served as visiting Fulbright Professor. Harknett is the author of over 50 publications in the areas of international relations theory and security studies. He was appointed by the Governor of Ohio to the State's Cybersecurity, Education, and Economic Development Council and assisted in the development of Ohio's Cybersecurity Strategy.
Combined Action Group U.S. Cyber Command and National Security Agency, 
U.S.A.
Dr. Emily Goldman is Director of the U.S. Cyber Command / National Security Agency Combined Action Group. She previously served as Deputy Director for Interagency Coordination, Office of Communication, USCENTCOM; Strategic Communication Advisor to the Coordinator for Counterterrorism, U.S. Department of State; Associate Director, Support to Public Diplomacy, U.S. Department of Defense. She received her PhD from Stanford University and was Associate Professor of Political Science at the University of California, Davis from 1989 to 2008. She has published on strategic, military, and arms control policy; military innovation; revolution in military affairs; organizational change; and defense resource allocation. She has received awards and fellowships from the MacArthur, Olin, Pew and Smith Richardson Foundations, and the U.S. Institute of Peace, the Woodrow Wilson Center and the U.S. Naval War College. Her book, Power in uncertain times: strategy in the fog of peace, was published by Stanford University Press in 2011. In 2012, she launched the Cyber Analogies Project to develop analogies to improve understanding of the cyber environment. Cyber Analogies was co-edited with John Arquilla and published by the Naval Postgraduate School in 2014.