Emily Goldman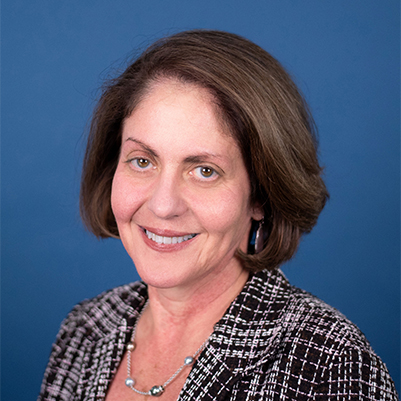 Combined Action Group U.S. Cyber Command and National Security Agency, 
U.S.A.
Dr. Emily Goldman serves as a strategist at U.S. Cyber Command and a thought leader on cyber policy. She was cyber advisor to the Director of Policy Planning at the Department of State, 2018-2019. From 2014- 2018 she directed the U.S. Cyber Command / National Security Agency Combined Action Group, reporting to a four-star commander and leading a team that wrote the 2018 US Cyber Command vision, Achieve and Maintain Cyberspace Superiority. She has also worked as a strategic communications advisor for U.S. Central Command and for the Coordinator for Counterterrorism at the State Department. She holds a doctorate in Political Science from Stanford University, and was a professor of Political Science at the University of California, Davis, for two decades. Dr. Goldman has published and lectured widely on strategy, cyber security, arms control, military history and innovation, and organizational change.
Journal of Information Warfare
The definitive publication for the best and latest research and analysis on information warfare, information operations, and cyber crime. Available in traditional hard copy or online.
Quick Links
View the latest issue of JIW.
Purchase a subscription to JIW.