The Future Roles of Electronic Warfare in the Information Warfare Spectrum

ABSTRACT
As the concept of the battlefield changes and the focus shifts towards the dominance of the 'Info-sphere', the role of information and information systems becomes more prominent. As an ever-increasing proportion of the information and communications technology is becoming wireless, electronic warfare (EW) may find new roles and 'targets.' This paper will explore the future roles that EW could play as a discipline within the Information Warfare (IW) construct, and examines possible 'relationships' and influence EW will have on other functional areas of IW, by analysing technological trends in conflicts.
AUTHORS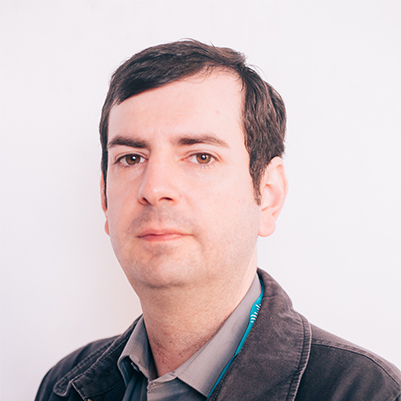 University of KwaZulu-Natal Durban,
South Africa
Dr. Brett van Niekerk is currently a senior lecturer in computer science at the University of KwaZulu-Natal, and previously was a senior information security analyst at Transnet. He has 10 years' experience in information security, cybersecurity and information operations spanning academia, industry, and civil society. He serves as secretary for the International Federation of Information Processing, Working Group 9.10 on ICT in Peace and War, is Co-Editor-in-Chief of the International Journal of Cyber Warfare and Terrorism, Associate Editor for the International Journal of Information Security and Privacy, on the international advisory board for the Journal of Information Warfare, and serves as a reviewer for multiple other international and local journal and conferences such as the International Conference on Cyber Warfare and Security and the European Conference on Cyber Warfare and Security. He previously served as ISACA South Africa's Academic Relations Coordinator (2016-2018) and a contributor to the SABS Working Group for ISO/IEC 27000-series standards. In 2012, he graduated with his PhD and has subsequently completed two years of postdoctoral research into information warfare and critical infrastructure protection. He is an NRF-rated researcher, has made over 30 presentations at local and international conferences, and has published ten book chapters and over 20 journal articles. He is a Certified Information Security Manager, achieving the third highest score in South Africa in the December 2014 exam period. In 2018, he was awarded ISACA South Africa's Contribution Award for his work in information security and cybersecurity. College of Management, IT and Governance, University of KwaZulu Natal
South Africa
Manoj Maharaj (PhD) is an Associate Professor in the School of Management, IT and Governance at the University of KwaZulu-Natal in Durban. An Applied Mathematician, Maharaj initially specialized in the Theory of General Relativity where he has published several research papers, culminating in research on gravitational radiation. Recently Maharaj has concentrated on his research in Information Systems, specializing in Information Security and other emerging information technologies, including web 2.0 and ICT for development (ICT4D). He has successfully supervised many postgraduate students in Information Systems and published extensively with his students. In addition to his extensive teaching and research experience Maharaj consults widely, presenting workshops and lectures on various subjects within the realm of Information Systems.