A Tale of Two Cities: Approaches to Counter-Terrorism and Critical Infrastructure Protection in Washington, DC and Canberra

ABSTRACT
All nations undertake a variety of activities to protect their citizens from the threat posed by terrorism. In the last decade, the requirements of effective counter- terrorism (CT) policy have become more demanding as the result of the changing nature of global terrorism, and the challenges posed by the requirement to protect vulnerable critical national infrastructures (CNI). (Since the events of 11 September 2001, of these policies has taken on an unprecedented importance.) But the approaches taken by different nations regarding national CT and critical infrastructure protection (CIP) policies have varied considerably. In this paper, the authors will examine the approaches to CT and CIP policies adopted by two nations – the United States and Australia – both before and after 11 September 2001. The paper concludes by proposing explanations for the different approaches in CT and CIP policies adopted by the United States and Australia.
AUTHORS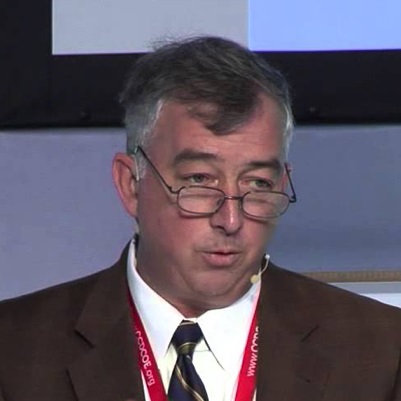 Peregrine Technical Solutions, LLC Yorktown, VA
Dr. Leigh Armistead is the President of Peregrine Technical Solutions, a certified 8(a) small business that specializes in cyber security, and the Chief Editor of the Journal  of  Information Warfare. He graduated from the U.S. Naval Academy (1984), earned  a  master's  degree  in Military History from Old Dominion University (1993), and a doctorate in Computer and Information Science from Edith Cowan University (2009). His major field of study is cyber power. He has published three books—all of which focus on the full spectrum of information warfare. He founded the International Conference on Cyber Warfare and Security, and the Vice-Chair Working Group 9.10–ICT Uses in Peace and War. He is a retired Naval officer. Chief of Defence Force Fellow, Australian Defence Studies Centre, Australian Defence Force Academy
Jeff Malone was the 2003 Chief of Defence Force Fellow at the Australian Defence Studies Centre, Australian Defence Force Academy. He is also enrolled there in a PhD program dealing with the role of information-based activities in Australian national security policy. He is a serving officer in the Australian Regular Army, and has served in a variety of Army, joint and policy appointments in his 18 years of military service. Additionally, he has held teaching appointments at a number of Australian universities in political science and intelligence and security studies.