Get Real Integrated Information Warfare Training, Get Better Naval Lethality at Sea

Abstract:
Information warfare will no doubt be at the forefront of any major conflict between the global powers at sea. An integrated training environment that includes all elements of information warfare is necessary to ensure a battle-ready information force fully capable of supporting a commander's intent and decision cycle starting in the training cycle and carrying through a deployment. Commanders must have complete understanding of the operational battlespace to include information warfare in order to win at sea; an integrated training environment is a critical component not to be overlooked.
AUTHORS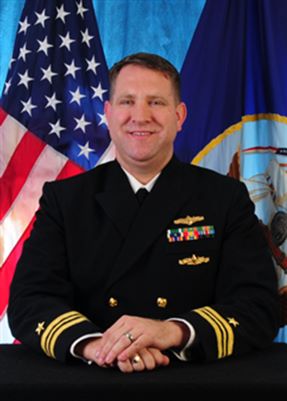 Department of Defense United States Navy
Norfolk, Virginia, United States of America
David Herrmann is a Pennsylvania native who is a fully qualified Surface Warfare Officer and Information Warfare Officer. He reported to Officer Training Command in March 2008 and received his commission in the United States Navy 1 August 2008. LCDR Herrmann holds a Bachelor of Science from Wilkes University (Biology, 2003), a Master of Science from Thomas Jefferson University (Microbiology, 2006) and a Master of Science from the Naval Postgraduate School (Meteorology and Physical Oceanography, 2018. He co-authored multiple publications in professional medical journals during his graduate research. His personal awards include the Navy and Marine Corps Commendation Medal (1 gold star) and Navy Achievement Medal (1 gold star), as well as various unit and campaign ribbons.