VOLUME 21, ISSUE 3 EDITORIAL

Summer 2022
This latest edition of the JIW, brings an exciting number of papers from esteemed academics who address a wide and varied series of research efforts across the Information Warfare and Cyber Security spectrum. We begin with the paper from Bodström writing about "Strategic Cyber Environment Management with Zero-Trust and Cyber Counterintelligence", which is directly related to many of the current issues that the Department of Defense (U.S.) and other organizations are dealing with. This is followed by Shen, Chen, and Tseng, who collaborated on a paper focusing on "Relating Credibility to Writing Style, Emotion and Scope of Spread of Disinformation", which is very interesting on what works, and does not, for these types of campaigns. Next is Huskaj and Blix, with their research on "Validating a Framework for Offensive Cyberspace Operations", and how these types of mission could be conducted in the future. After that, we switch to the offensive with Canham, Sutterlin, Ask, Knox, Glenister, and Lugo in their research on "Ambiguous Self-Induced Disinformation (ASID) Attacks: Weaponizing a Cognitive Deficiency", which is very insightful in their research approach. Next is Mahoney and Grispo,s "Cyber Pirates Ahoy! An analysis of Cybersecurity Challenges in the Shipping Industry", that focuses on both the IT and OT issues in the maritime environment and a possible path forward. We also had a paper from the founder and current Deputy Editor of the JIW, Dr Bill Hutchinson on "Strategic Cognition War",. In addition, we have a paper from Newman, entitled "Information Warfare: Leveraging the DMMI Matrix Cube for Risk Assessment", which I found to be a very interesting approach. And our final paper was from Plotnek and Slay, with their research on a "Space Systems Security Definition". All in all, this was a series of solid and insightful research.
AUTHORS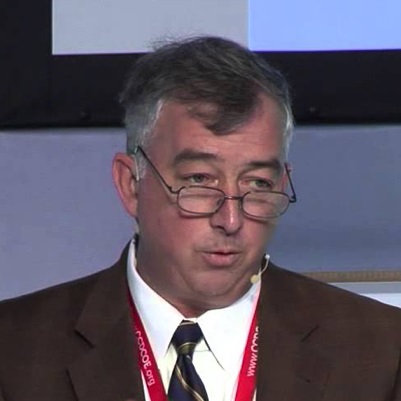 Peregrine Technical Solutions, LLC Yorktown, VA
Dr. Leigh Armistead is the President of Peregrine Technical Solutions, a certified 8(a) small business that specializes in cyber security, and the Chief Editor of the Journal  of  Information Warfare. He graduated from the U.S. Naval Academy (1984), earned  a  master's  degree  in Military History from Old Dominion University (1993), and a doctorate in Computer and Information Science from Edith Cowan University (2009). His major field of study is cyber power. He has published three books—all of which focus on the full spectrum of information warfare. He founded the International Conference on Cyber Warfare and Security, and the Vice-Chair Working Group 9.10–ICT Uses in Peace and War. He is a retired Naval officer.