VOLUME 21, ISSUE 2 EDITORIAL

Spring 2022
Are we witnessing the first TikTok war, with the invasion of Ukraine? The prevailing wisdom before 24 February 2022 was that Russia had a significant Information Warfare (IW) capability based on previous events, and that combined with cyber security attacks on the infrastructure in-theatre, across Europe and the United States, which would mean a very quick victory. To date that has not happened, and a fascinating aspect from this conflict has been the tremendous difference in the messages coming from Volodymyr Zelenskyy and Vladimir Putin. The former comedian turned politician is definitely winning the hearts and minds of the public, with his stalwart resistance and videos of him in combat gear, while the latter sits at the end of an extraordinarily long table, afraid to engage with anyone.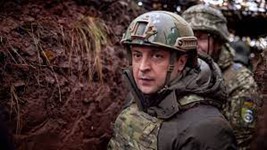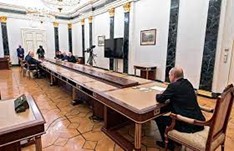 What also has amazed many watching this conflict is why Russia has not unleased its significant IW or cyber-attack capabilities on the Ukrainian infrastructure. Part of this reluctance may be that technology has changed dramatically since 2014, when Crimea was invaded, where "the little green men" were able to annex this territory unopposed. It's different now where social media is much more prevalent, and everyone now has a camera with access to virtually the whole world through apps such as Facebook, Instagram, Twitter, or TikTok. This is a radical change from the traditional psychological warfare operations, and it will be fascinating to watch how access to this new technology will affect this conflict.
Dr Leigh Armistead, CISSP
Managing Partner
ArmisteadTEC LLC
leigh@armisteadtec.com
(757) 510-4574
www.armisteadtec.com
AUTHORS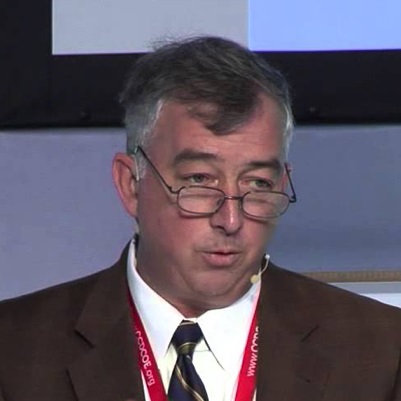 Peregrine Technical Solutions, LLC Yorktown, VA
Dr. Leigh Armistead is the President of Peregrine Technical Solutions, a certified 8(a) small business that specializes in cyber security, and the Chief Editor of the Journal  of  Information Warfare. He graduated from the U.S. Naval Academy (1984), earned  a  master's  degree  in Military History from Old Dominion University (1993), and a doctorate in Computer and Information Science from Edith Cowan University (2009). His major field of study is cyber power. He has published three books—all of which focus on the full spectrum of information warfare. He founded the International Conference on Cyber Warfare and Security, and the Vice-Chair Working Group 9.10–ICT Uses in Peace and War. He is a retired Naval officer.