Volume 20, Issue 3 Editorial

Summer 2021
For the past year, COVID 19 has cast a long, dark shadow across the globe. It has proven itself to be a powerful and agile enemy capable of overcoming countless obstacles to spread, mutate, and destroy human lives and livelihoods. Today, it is undeniably the case that COVID 19 continues to shape our world and our future, but it is also undeniably the case that we are not helpless anymore.
We have armed ourselves and are continuing to arm ourselves with the one thing that will surely help us in this fight—information. We have learned how the virus spreads, to whom it is most easily transmitted, what mitigating measures we can take to protect ourselves and each other. We know what type of vaccine it will respond to. We know enough about its spread that we can anticipate surges and exercise some control over their severity. We know that variants are bound to occur, and we can move to address those mutations with hitherto unimagined speed.
We know these things because of information. Information gathering. Information sharing. And, yes, even information warfare. Both within and across geographical, socioeconomic, and ethnic boundaries, we have seen strategic media campaigns employed—some aimed at dispersing life-saving information, and others aimed at obscuring facts or creating blurred lines between reality and fiction. But, today, as I write this, an incredible number of leaders and scientists have joined together to lead the fight against disinformation and against the virus and its variants.
Yes, COVID 19 does continue to shape us and our world. Beyond the devastating changes it has brought about, however, is another change. Fighting this virus has brought much of our world together as one unit with one goal. In that change lies our hope.
On a much lighter note, I am pleased to announce an exciting change at JIW: as of 01 January 2021, the journal has changed ownership. No longer part of Peregrine, the journal is fully independent at its new company, ArmisteadTEC. We have the same staff supporting the effort and all the same SME's. We trust that the transition will be seamless for you; but if you have any questions, please reach out to me at leigh@armisteadtec.com or 001-757-581-9550.
Meanwhile, here's to the future. Here's to better days ahead for us all. Cheers,
Dr. Leigh Armistead, CISSP
President
ArmisteadTEC, LLC
leigh@armisteadtec.com
(757) 581-9550
www.armisteadtec.com
AUTHORS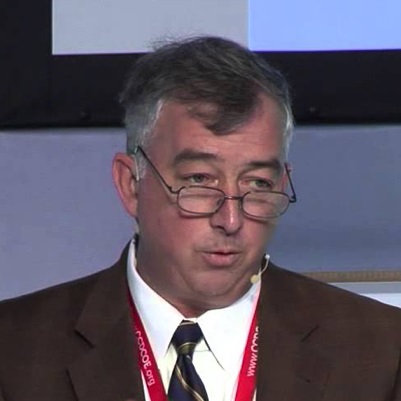 Peregrine Technical Solutions, LLC Yorktown, VA
Dr. Leigh Armistead is the President of Peregrine Technical Solutions, a certified 8(a) small business that specializes in cyber security, and the Chief Editor of the Journal  of  Information Warfare. He graduated from the U.S. Naval Academy (1984), earned  a  master's  degree  in Military History from Old Dominion University (1993), and a doctorate in Computer and Information Science from Edith Cowan University (2009). His major field of study is cyber power. He has published three books—all of which focus on the full spectrum of information warfare. He founded the International Conference on Cyber Warfare and Security, and the Vice-Chair Working Group 9.10–ICT Uses in Peace and War. He is a retired Naval officer.