Volume 18, Issue 2 Editorial

Spring 2019
As the owner of the JIW, Peregrine Technical Solutions, LLC.,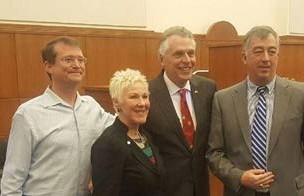 has also developed and successfully executed, the first registered DOL cyber apprenticeship in the nation (https:// augustafreepress.com/mcauliffe-announces-virginias-first-cybersecurity-apprenticeship-program), with the first nationwide cohort graduating in May 2019.  The first of these graduates is a mid-career Alaska native who lives in Juneau, Alaska, and takes all her courses online through Tidewater Community College (TCC) in southeast Virginia. Peregrine has been recognized for this innovative achievement (https://news.tcc.edu/way-alaska-meet-states-first-ever-cyber-security-ap...).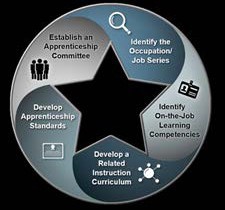 Pictured above from left to right are Robert Guess, Director Cyber Center, TCC; Dr. Edna Baehre-Kolo-vani, former President, TCC; Terry McAuliffe; former Governor of Virginia; and Dr. Leigh Armistead, President,  Peregrine.
We are also an enthusiastic proponent of the Registered Apprenticeship Program (RAP), and we have socialized our approved DOL cyber program through multiple NICE conferences and numerous Commonwealth of Virginia, South Carolina Cyber (SCCyber), and Northern Virginia (NOVA) events, as well the International Conference on Cyber Warfare and Security (ICCWS), which I co-founded. (https://www.inc.com/michelle-cheng/cybersecurity-companies-will-soon-hav...).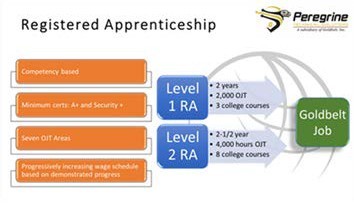 If you are interested in learning more about how to set up a registered apprenticeship program, please feel free to contract me at larmistead@gbpts.com or 001-757-871-3949.  Our team will be happy to help you.
Cheers,
Dr. Leigh Armistead, CISSP
President
AUTHORS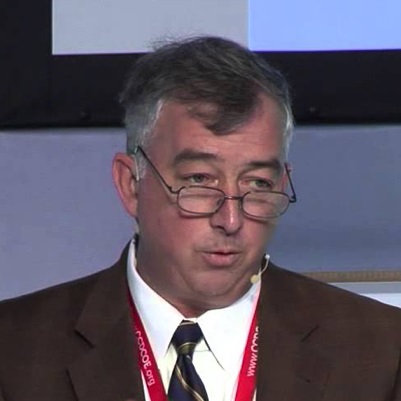 Peregrine Technical Solutions, LLC Yorktown, VA
Dr. Leigh Armistead is the President of Peregrine Technical Solutions, a certified 8(a) small business that specializes in cyber security, and the Chief Editor of the Journal  of  Information Warfare. He graduated from the U.S. Naval Academy (1984), earned  a  master's  degree  in Military History from Old Dominion University (1993), and a doctorate in Computer and Information Science from Edith Cowan University (2009). His major field of study is cyber power. He has published three books—all of which focus on the full spectrum of information warfare. He founded the International Conference on Cyber Warfare and Security, and the Vice-Chair Working Group 9.10–ICT Uses in Peace and War. He is a retired Naval officer.