Volume 18, Issue 1 Editorial

Winter 2019
In earlier editorials, I've written about the urgent need to modernise IO capabilities to meet the challenges of our information-age world. There can be no doubt: the nature of power has changed radically. In this new era, nations, groups, even individuals conduct multi-faceted information campaigns designed to influence perception of everything from soft drinks to presidential candidates to national security threats. These campaigns employ wholesale onslaughts of manipulated texts and images as instruments of informational power. Perception management and computer network operations figure prominently as new informational capabilities. However, a gap still exists between early theoretical desires for IO and the reality of operations conducted. The papers in this edition demonstrate the need to bridge that gap.
We invite you to join this discussion by not only subscribing to the Journal of Information Warfare and attending the upcoming academic IW conferences, but also by submitting papers to the journal and these conferences. At the time of this writing, the 18th European Conference on Cyber War- fare & Security is scheduled for 4-5 July 2019 at the University of Coimbra in Portugal. In early December, the Edith Cowan University Security Research Institute will hold its annual series of security-based conferences. From 12-13 March 2020, the 15th ICCWS will convene at Old Dominion University in Norfolk, VA, and it appears that the 19th ECCWS will be held next summer in Chester, UK.
Finally, we are always looking for subject matter experts to serve as reviewers for JIW. Members of our review board help us conduct our double-blind, peer-reviewed assessment; appear on the journal's masthead; and, as of July 2019, enjoy a free online subscription during each year of their service. If you are interested, please contact me (larmistead@gbpts.com) or email our staff at jiw@gbpts.com.
Cheers,
Dr Leigh Armistead, CISSP
Chief Editor, Journal of Information Warfare
larmistead@gbpts.com
AUTHORS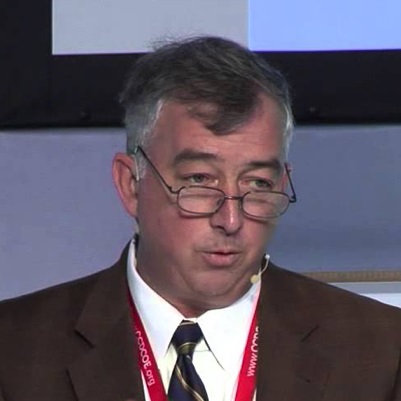 Peregrine Technical Solutions, LLC Yorktown, VA
Dr. Leigh Armistead is the President of Peregrine Technical Solutions, a certified 8(a) small business that specializes in cyber security, and the Chief Editor of the Journal  of  Information Warfare. He graduated from the U.S. Naval Academy (1984), earned  a  master's  degree  in Military History from Old Dominion University (1993), and a doctorate in Computer and Information Science from Edith Cowan University (2009). His major field of study is cyber power. He has published three books—all of which focus on the full spectrum of information warfare. He founded the International Conference on Cyber Warfare and Security, and the Vice-Chair Working Group 9.10–ICT Uses in Peace and War. He is a retired Naval officer.