Set Your Drones to Stun: Using Cyber-Secure Quadcopters to Disrupt Active Shooters

Abstract:
This paper will examine pairing the autonomous precision-flight capabilities of Micro- Unmanned Aerial Vehicles (UAVs) with the growing capability of Artificial Intelligence (specifically AI based on neuromorphic computing systems) to field cyber-secure, active-shooter response systems to counter the active-shooter threat to civilian 'soft targets', such as schools or train stations. This paper proposes a pilot to demonstrate the feasibility of disrupting terrorist attacks with a micro-UAV, armed with less than lethal weapons, for instance, a stun gun, where such a 'stun-drone' is part of an emergency-response system that is trustworthy and correctly engages only active shooters. How might taser-armed micro-UAVs be trusted to wake up to the sound of gunshots and then identify and neutralise an active shooter within seconds, without zapping an innocent bystander? Promise lies with 'neuromorphic' computing systems, which have benefitted from neuroscience-informed projects, such as the Defense Advanced Research Projects Agency's (DARPA) Systems of Neuromorphic Adaptive Plastic Scalable Electronics (SyNAPSE) project, and are currently amazing the world as drivers for IBM's Watson (True North chip) and Google's DeepMind system. The paper concludes by making a case for conducting a pilot to demonstrate converting a Commercial Off-The-Shelf (COTS) quadcopter into a remotely-piloted, active-shooter response tool for gaining situational awareness in the case of an indoor active shooter.
AUTHORS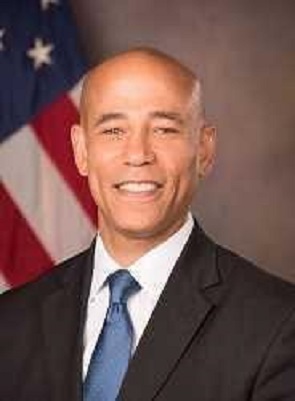 School of Joint Information Strategy and Policy, College of Information and Cyberspace National Defense University Fort Lesley J. McNair, Washington, D.C.,
U.S.
Professor Harry Wingo is a full-time faculty member at the National Defense University in Washington, D.C., U.S., where he serves as Chair of the Cyber Studies Department within NDU's College of Information and Cyberspace. He has more than 25 years of government and corporate leadership experience, including 15 years focused on information and communications technology law and policy. He has served as President and CEO of the D.C. Chamber of Commerce, Senior Policy Counsel at Google, Counsel to the Senate Committee on Science, Commerce & Transportation, Special Counsel to the General Counsel of the Federal Communications Commission and an Associate with the law firm of Skadden, Arps, Slate, Meagher & Flom. Before his career in law and technology, he served for more than six years as a Navy SEAL officer. He is a graduate of Yale Law School and the United States Naval Academy.