Volume 16, Issue 3 Editorial

Summer 2017
Most of the papers in this latest edition of the Journal of Information Warfare represent the best presentations from the 2017 International Conference on Cyber Warfare and Security (ICCWS) held in Dayton, Ohio, and co-sponsored by Wright State University and the U.S. Air Force Institute of Technology (AFIT). This issue of JIW contains a wide variety of research focusing on the broad spectrum of cyber warfare, with an emphasis on Industrial Control Systems (ICS), Supervisory Control And Data Acquisition (SCADA), and the Internet of Things (IOT). These areas of cyber security continue to come under increased scrutiny as the dangers and vulnerabilities associated with each are exposed to a greater audience.
There are a large number of cyber academic conferences that are coming soon, if one is interested in participating. Specifically, the NATO Cooperative Cyber Defence Centre of Excellence (CCDCOE) hosts two events each year as part of its Conference on Cyber Conflict (CYCON). One is U.S.-centric, based in Washington, D.C., and is co-sponsored by the Army Cyber Institute (ACI) in the fall (aci.event.com), and the other is an international event held in the early summer in Estonia:
| | | | |
| --- | --- | --- | --- |
|   | US CYCON | 7-8 November 2017 | Washington, D.C. |
|   | NATOCYCON | 29 May-1 June 2018 | Tallinn, Estonia |
In addition, Academic Conferences and Publishing International (ACPI) holds a constellation of 18 events around the world, two of which are focused on cyber warfare (academic- conferences.org):
International Conference on Cyber Warfare and Security (ICCWS)
 

8-9 March 2018

Washington, D.C.

National Defense

University

 

March 2019

Cape Town, South Africa

Council of Scientific and

Industrial Research

European Conference on Cyber Warfare and Security (ECCWS)

 

28-29 June 2018

Oslo, Norway

University of Oslo

 

June 2019

Coimbra, Portugal

University of Coimbra
Finally, Edith Cowan University (ECU) in Perth, Australia, holds a series of federated conferences centred on cyber warfare and security in the November/December timeframe of each year; more information can be found at ro.ecu.edu.au.
Cheers, Dr. Leigh Armistead, CISSP
Chief Editor, Journal of Information Warfare
larmistead@gbpts.com
AUTHORS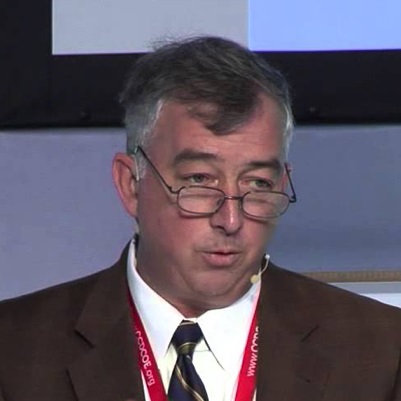 Peregrine Technical Solutions, LLC Yorktown, VA
Dr. Leigh Armistead is the President of Peregrine Technical Solutions, a certified 8(a) small business that specializes in cyber security, and the Chief Editor of the Journal  of  Information Warfare. He graduated from the U.S. Naval Academy (1984), earned  a  master's  degree  in Military History from Old Dominion University (1993), and a doctorate in Computer and Information Science from Edith Cowan University (2009). His major field of study is cyber power. He has published three books—all of which focus on the full spectrum of information warfare. He founded the International Conference on Cyber Warfare and Security, and the Vice-Chair Working Group 9.10–ICT Uses in Peace and War. He is a retired Naval officer.