Exploring the Complexity of Cyberspace Governance: State Sovereignty, Multi-stakeholderism, and Power Politics

Abstract:
Cyberspace is a socio-political and technological domain with unique characteristics. Its decentralized nature and the fact that it is mostly owned and managed by the private sector raise a number of questions regarding the most effective model of governance. Viewing cyberspace as a global commons, balancing between state sovereignty and the fragmentation of cyberspace, and debating between multilateralism and multi-stakeholderism makes discussions of cyberspace governance quite complex. The cases of ITU, ICANN, IGF, UN GGE, and NETmundial raise issues of legitimacy and accountability and offer a pragmatic insight into the power politics of cyberspace
AUTHORS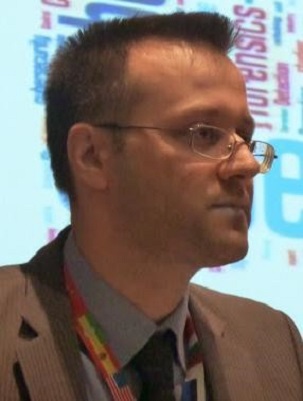 Department of International and European Studies University of Piraeus, Piraeus
Greece
Dr. Andrew N. Liaropoulos is Assistant Professor at the University of Piraeus, Greece, in the Department of International and European Studies. He also teaches in the Joint Military Intelligence College, the National Security College, and the Air Staff Command College. He earned his master's degree in Intelligence and Strategic Studies at Aberystwyth University and his doctorate at Swansea University. His research interests include international security, intelligence reform, strategy, foreign policy analysis, European security policy, cyber security, and Greek security policy.