Volume 10, Issue 1 Editorial

April 2011
Welcome to the first issue of JIW for 2011 and the 28th issue overall. The Journal of Information Warfare is committed to an involvement in the wider discipline of information warfare and information operations. This issue considers a range of issues relating to Information Warfare. 
This issue has four papers. The paper by Choobineh, Anderson, Fazen and Grimaila assesses mission risk from the operational context. It explains the need for a more nuanced consideration of the impact of communications breaches, as well as their associated impacts on critical decision-making in a command structure. The methodology presented offers command decision-making at a high level that is based upon pragmatic risk indexing. 
The paper by Cook and Smith examines fundamental differences in how money-laundering is undertaken through a variety of informal remittance frameworks. The paper identifies the rapidly growing (and largely overlooked) range of online remittance options and the associated compliance difficulties with an anti-money laundering system that relies on self regulation in regards to remittance legislation. 
The paper by Flaherty considers 'highly perishable information'. This paper discusses the possible trade – off between reduced training and higher situational awareness. These offsets are studied by means of case study analyses of mass public events and high profile London Underground incidents. This piece looks at steward preparation and situational awareness in the lead-up to the 2012 Olympic Games to be held in London. The final paper by Beraud and Ahmad considers security risk assessment from a different perspective. Whilst most assessments focus on likely threats and vulnerabilities, this paper looks at critical infrastructure protection through the lens of complex interdependencies. The paper does not oppose traditional risk assessment, but rather it posits an augmentation to standard assessment methodology by incorporating a multi-factor interdependency model.
David Cook
Coordinating Editor
April 2011
d.cook@ecu.edu.au
AUTHORS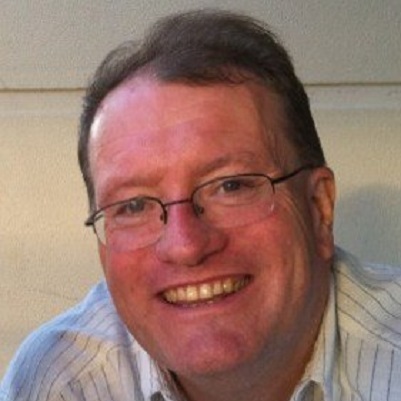 School of Computer and Security Science, and ECU Security Research Institute Edith Cowan University
Australia
David Cook is a researcher in the Edith Cowan University Security Research Institute (ECUSRI) and is also a lecturer in security in the School of Computer and Security Science. He obtained an MBA from Murdoch University and is completing his doctoral studies in e-Governance and Human Computer Interactions. David lecturers in security and specialises in e-Governance, Cyber Ethics, Cyber resilience, Counter Terrorism, Money Laundering, and CIP. David was formerly the Manager of the SECAU Security Research Centre and is currently the Chair of the Australian Computer Society.