Influence Operations & International Law

Abstract:
There is no treaty or specifically applicable customary international law that deals squarely with 'Influence Operations' (IO). Despite this, there are a number of discrete areas of international law that nonetheless apply indirectly to regulate this activity. These principally relate to the Use of Force (Jus ad Bellum), International Human Rights Law, and the Law of Armed Conflict. Influence Operations are presumptively lawful in each of these three areas provided that such activities do not cross relatively high thresholds of prohibition. In the event that an IO does cross a prohibition set by international law, there are a number of responses available to a targeted State. Foreign Influence Operations in the contemporary age can be very effective, and they represent a particular challenge to Western liberal democracies. The Australian Government has specifically recognized these activities can cause harm to Australian interests. The international legal right of the 'Freedom of Expression' as reflected in Article 19 of the International Covenant on Civil and Political Rights represents a victory for the West. This legal right can be utilised in a coherent and collective manner by Western liberal democracies to resolutely contest and counter foreign IO activities that seek to cause harm.
AUTHORS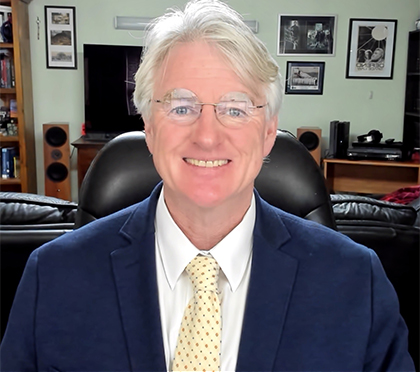 University of Adelaide
Professor Dale Stephens is a Professor of Law at the University of Adelaide Law School.  He obtained his Law degree (LL.B (Hons.)) from Adelaide University in 1988.  In 1989, he was admitted as a legal practitioner to the Supreme Court of South Australia.  That same year he also joined the Royal Australian Navy. His operational deployments include East Timor and Iraq. He has been awarded the Conspicuous Service Medal (CSM), the (US) Bronze Star and the (US) Meritorious Service Medal along with commendations from the Australian Defence Force and the United Nations. He attained the rank of Captain in the Navy and transferred to the Reserve in 2013. His previous Defence Force appointments include Director of Navy Legal Services, Director of Operations and International Law and Director of the Military law Centre. In 2004 Professor Stephens completed an LL.M from Harvard Law School (HLS) and taught at the U.S. Naval War College during the 2004/5 academic year. In 2010 he was seconded to the Department of the Prime Minister and Cabinet as a senior advisor on Afghanistan.  In 2014 he was awarded his Doctorate (SJD) from HLS. In 2013, Professor Stephens was appointed to an academic position at the University of Adelaide and since that time has been the recipient of a number of teaching awards.  He is currently Director of the Adelaide Research Unit on Military Law and Ethics and Head of the SA/NT Navy Legal Panel. He is Chair of the South Australian Red Cross International Humanitarian Law Advisory Committee and a Board member of the Australian Yearbook of International Law. He is a Fellow of the Australian Academy of Law.