Dale Stephens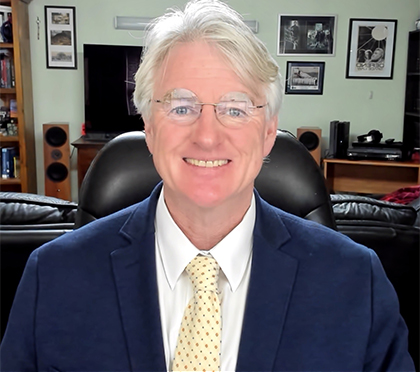 University of Adelaide
Professor Dale Stephens is a Professor of Law at the University of Adelaide Law School.  He obtained his Law degree (LL.B (Hons.)) from Adelaide University in 1988.  In 1989, he was admitted as a legal practitioner to the Supreme Court of South Australia.  That same year he also joined the Royal Australian Navy. His operational deployments include East Timor and Iraq. He has been awarded the Conspicuous Service Medal (CSM), the (US) Bronze Star and the (US) Meritorious Service Medal along with commendations from the Australian Defence Force and the United Nations. He attained the rank of Captain in the Navy and transferred to the Reserve in 2013. His previous Defence Force appointments include Director of Navy Legal Services, Director of Operations and International Law and Director of the Military law Centre. In 2004 Professor Stephens completed an LL.M from Harvard Law School (HLS) and taught at the U.S. Naval War College during the 2004/5 academic year. In 2010 he was seconded to the Department of the Prime Minister and Cabinet as a senior advisor on Afghanistan.  In 2014 he was awarded his Doctorate (SJD) from HLS. In 2013, Professor Stephens was appointed to an academic position at the University of Adelaide and since that time has been the recipient of a number of teaching awards.  He is currently Director of the Adelaide Research Unit on Military Law and Ethics and Head of the SA/NT Navy Legal Panel. He is Chair of the South Australian Red Cross International Humanitarian Law Advisory Committee and a Board member of the Australian Yearbook of International Law. He is a Fellow of the Australian Academy of Law. 
ARTICLES WRITTEN:
Journal of Information Warfare
The definitive publication for the best and latest research and analysis on information warfare, information operations, and cyber crime. Available in traditional hard copy or online.
Quick Links
View the latest issue of JIW.
Purchase a subscription to JIW.