A Century of Convergence: Technology, Ideology, and U.S. National Security

Abstract:
'Convergence' is a term typically used to denote the conflation of several technologies. In a larger sense, convergence can signify the blending of technology, law, policy, doctrine, and capability in ways that boost knowledge and power for those who compel or defend states. The world has become globalized in the sense that virtually anyone, anywhere, can be targeted. These awesome powers of surveillance and force are still growing, but their oversight lags far behind. Ironically, efforts to limit surveillance have helped to spur the overall growth of surveillance capabilities, in part to answer the growing demand for intelligence for precision targeting. Understanding the origins and current breadth of that gap is key to resolving it.
AUTHORS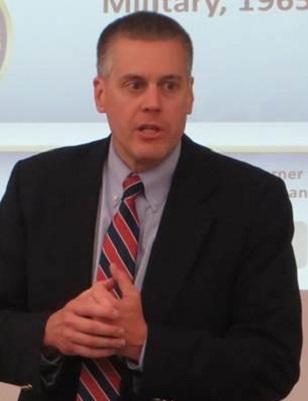 Command Historian U.S. Cyber Command, 
U.S.A
Dr. Michael Warner serves as Command Historian at U.S. Cyber Command. He has written and lectured on intelligence history, theory, and reform, and teaches as an Adjunct Professor at Johns Hopkins University and American University. His book The rise and fall of Intelligence: An International security history was published by Georgetown University Press in 2014. Dr. Warner's recent essays include 'Notes on the Evolution of Computer Security Policy in the U.S. Government, 1965–2003' in IEEE Annals of the History of Computing vol. 37, no. 2 (April-June 2013); 'Cybersecurity: A Pre-History' in Intelligence and National Security, vol. 27, no. 5 (October 2012); 'The Rise of the US Intelligence System' The Oxford handbook of national security intelligence (Oxford, 2010); and 'Building a Theory of Intelligence Systems' in National intelligence systems: current research and future prospects, (Cambridge, 2009). In addition, Dr. Warner sits on the board of editors of Intelligence and National Security.