Michael Warner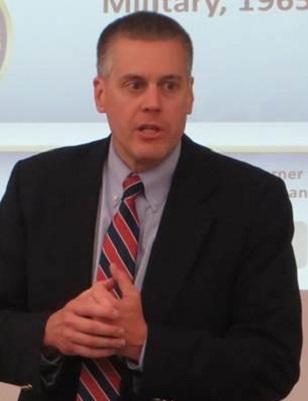 Command Historian U.S. Cyber Command, 
U.S.A
Dr. Michael Warner serves as Command Historian at U.S. Cyber Command. He has written and lectured on intelligence history, theory, and reform, and teaches as an Adjunct Professor at Johns Hopkins University and American University. His book The rise and fall of Intelligence: An International security history was published by Georgetown University Press in 2014. Dr. Warner's recent essays include 'Notes on the Evolution of Computer Security Policy in the U.S. Government, 1965–2003' in IEEE Annals of the History of Computing vol. 37, no. 2 (April-June 2013); 'Cybersecurity: A Pre-History' in Intelligence and National Security, vol. 27, no. 5 (October 2012); 'The Rise of the US Intelligence System' The Oxford handbook of national security intelligence (Oxford, 2010); and 'Building a Theory of Intelligence Systems' in National intelligence systems: current research and future prospects, (Cambridge, 2009). In addition, Dr. Warner sits on the board of editors of Intelligence and National Security.
Journal of Information Warfare
The definitive publication for the best and latest research and analysis on information warfare, information operations, and cyber crime. Available in traditional hard copy or online.
Quick Links
View the latest issue of JIW.
Purchase a subscription to JIW.