Volume 17, Issue 4 Editorial

Fall 2018
Information has always been regarded as an element of power. Too often, however, it has been seen as an enabling or supporting component rather than as the mission-critical element it frequently is in conducting operations. Indeed, the very nature of modern-day operations, with its persuasive and never-ending 24-7 global media coverage, has time and again demonstrated the need for actors and nation-states to utilise all the tools or elements of power at their disposal. To be sure, information must be considered a vital component in any sort of influence type of operations.
However, the factors that make information useful as an element of power are also adding to the difficulties nation-states face in their efforts to conduct information campaigns, or IO, on a successful basis. The shifting of power away from a centralised authority, the loss of control from the federal bureaucracy, and the low cost as well as ease of entry into this domain have combined to create a fundamental change in the ways that information is and can be utilised around the world.
The advent of new information-technology capabilities has certainly benefited elements of society: non-gov- ernmental organisations, non-state actors, corporations, individuals, and—unfortunately—terrorists. But it has also radically altered the methods by which the administration and other branches of the federal government can interact with their counterparts around the world. At the centre of the issue is a lack of control— control of content, flow, and paths of communication.
Consequently, despite the heightened expectations understandably fostered by the increased capabilities inherent in IO, governmental entities struggle and often fail to construct successful information campaigns and operations. There is no coherent theoretical construct, definition, or taxonomy—instead, there is a virtual smorgasbord of training classes with varying curricula and content, none of which are integrated or coordinated. In general, too much is expected, and too much has been promised. With no radical changes in funding across these agencies, it is no surprise that progress has overall been disappointing.
While the Journal of Information Warfare cannot solve all of these issues, it can and will continue to provide a forum for voices and theories and research and especially conversations that can and will contribute to the real and significant progress we have every reason to expect.
Join the conversation with us at one or more of the professional conferences slated for the coming year. The next event is the 18th European Conference on Cyber Warfare & Security, which will be held at the University of Coimbra in Portugal in July 2019. The Australians usually host their Edith Cowan University Security Research Institute in Perth, Australia, in early December of each year, with an event that hosts five different security-based conferences over these three days. In March 2020, the 15th ICCWS will convene at Old Dominion University in Norfolk, VA.
Finally, we are always looking for good reviewers for JIW. If you are interested, please contact me (larmistead@gbpts.com) or email our staff at jiw@gbpts.com. Members of our review board help us conduct our double-blind, peer- reviewed assessment; appear on the journal's masthead; and get a free online subscrip- tion during each year of their service. Cheers,
Dr Leigh Armistead, CISSP
Chief Editor, Journal of Information Warfare
larmistead@gbpts.com
AUTHORS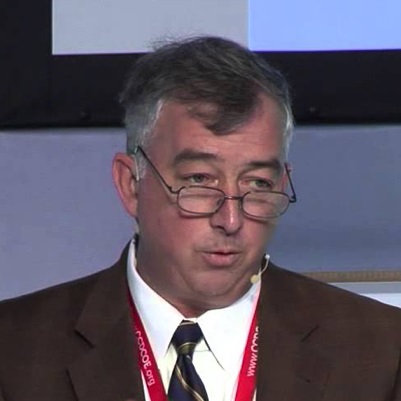 Peregrine Technical Solutions, LLC Yorktown, VA
Dr. Leigh Armistead is the President of Peregrine Technical Solutions, a certified 8(a) small business that specializes in cyber security, and the Chief Editor of the Journal  of  Information Warfare. He graduated from the U.S. Naval Academy (1984), earned  a  master's  degree  in Military History from Old Dominion University (1993), and a doctorate in Computer and Information Science from Edith Cowan University (2009). His major field of study is cyber power. He has published three books—all of which focus on the full spectrum of information warfare. He founded the International Conference on Cyber Warfare and Security, and the Vice-Chair Working Group 9.10–ICT Uses in Peace and War. He is a retired Naval officer.