Volume 17, Issue 3 Editorial

Summer 2018
"In an age when terrorists move information at the speed of an email, money at the speed of a wire transfer, and people at the speed of a commercial jetliner, the Defense Department is bogged down in the micromanagement and bureaucratic processes of the industrial age—not the information age. Some of our difficulties are self-imposed, to be sure. Some are the result of law and regulation. Together they have created a culture that too often stifles innovation.... The point is this: we are fighting the first wars of the 21st century with a Defense Department that was fashioned to meet the challenges of the mid- 20th century. We have an industrial age organization, yet we are living in an information age world, where new threats emerge suddenly, often without warning, to surprise us. We cannot afford not to change and rapidly, if we hope to live in that world."
—Rumsfeld, D, U.S. Secretary of Defense February 2003, Prepared Statements to House
Armed Services Committee, FY 2004 Defense Budget Hearings
I love this quote because it demonstrates two things. First, it shows that over fifteen years ago, the U.S. Secretary of Defense recognised the threat of information warfare and the urgent need to modernise the DoD to meet that threat. Secondly, however, it also illustrates the reality that not much has changed in the interim period. Many of the papers in this edition of the Journal of Information Warfare (JIW) reflect this dichotomy and its attendant issues.
As always, we look forward to your continued involvement with the JIW and the cyber academic conferences noted below.
The next event is the 14th annual International Conference on Cyber Warfare and Security (ICCWS) to be held on 28 Feb – 01 Mar 2019 at Stellenbosch University (South Africa).
The 15th ICCWS (March 2020) will be at Old Dominion University (Norfolk, VA).
The 18th European Conference on Cyber Warfare & Security will be held at the University of Coimbra in Portugal in July 2019.
The Australians usually host their Edith Cowan University Security Research Institute in Perth, Australia, in early December of each year. This event hosts five different security- based conferences over these three days. (For more information, see http://conferences.secau.org/.)
Finally, we are always looking for subject-matter experts willing to serve on the review board for JIW. If you are interested in helping us to conduct double-blind peer reviews (and, of course,being listed in the journal), please contact me or email our staff at jiw@gbpts.com.
Cheers,
Dr Leigh Armistead, CISSP
Chief Editor, Journal of Information Warfare
larmistead@gbpts.com
AUTHORS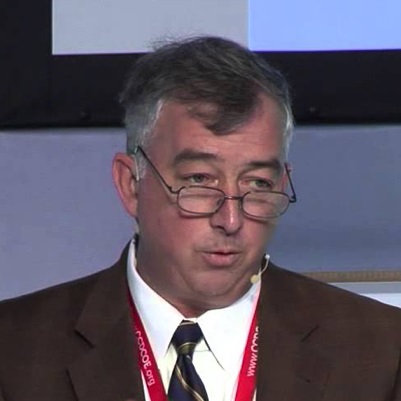 Peregrine Technical Solutions, LLC Yorktown, VA
Dr. Leigh Armistead is the President of Peregrine Technical Solutions, a certified 8(a) small business that specializes in cyber security, and the Chief Editor of the Journal  of  Information Warfare. He graduated from the U.S. Naval Academy (1984), earned  a  master's  degree  in Military History from Old Dominion University (1993), and a doctorate in Computer and Information Science from Edith Cowan University (2009). His major field of study is cyber power. He has published three books—all of which focus on the full spectrum of information warfare. He founded the International Conference on Cyber Warfare and Security, and the Vice-Chair Working Group 9.10–ICT Uses in Peace and War. He is a retired Naval officer.