Volume 17, Issue 2 Editorial

Spring 2018
Information is power. How a nation uses that power determines how effective that country can be in influencing world politics. The use of information to affect international relations has a long and varied history: in the past, governments or leadership elites would control information, thereby exercising power over their people. Historically, the primary elements of power included military, economic, and diplomatic factors; in the 21st century, the control of information is rapidly assuming a place of primacy in the conduct of foreign policy. However, the tremendous advances in computer technology, telecommunications, and perception management over the last decade have forever shattered the monopoly of control governments once held with regard to information. Because nations no longer control the flow of information, they can only attempt to coordinate its use as best as possible.
This new reality, in which the power of information has been disseminated from the government to the masses, is a radical change, the implications of which are still dawning on politicians, bureaucrats, and militaries. In fact, this shift has changed the power structure of international relations. No longer will international relations be conducted only by large organisations or nations which exercise control over this element of power; instead, smaller, more nimble activities and agencies will succeed in this new era. Structures that can best maximise their capabilities in the information age, whether they be at the strategical, operational, or tactical level, and the governments that control them will be in a formidable position to gain power.
These changes have made the control of information different from other weapons or forms of power. The most important concept to remember about information, per se, is that while it is normally thought of as a process, it is above all a way of thinking about relationships. Information is an enabler, a 'source multiplier', a tool that increases an agent's ability to shape the operational environment. It can be a decision-tool, a central theme for an offensive campaign, or even a force multiplier; but in the end, it all comes back to the question of how information can be used as a source of power. Therefore, information must be understood for what it truly is—a weapon. If not used correctly, it can backfire just like any other kinetic device in any weapons inventory.
We look forward to your continued involvement with the JIW and the cyber academic conferences noted here.
•    The next event is the 14th annual International Conference on Cyber Warfare and Security (ICCWS) to be held 28 Feb-01 Mar 2019 at Stellenbosch University (South Africa). For more information, visit this site: https://www.clocate.com/conference/14th-International- Conference-on-Cyber-Warfare-and-Security-ICCWS-2019/45128/.
•    The 15th annual ICCWS (March 2020) will be at Old Dominion University (Norfolk, VA, U.S.).
•    The 18th European Conference on Cyber Warfare & Security will be held at the University of Coimbra in Portugal in July 2019. For more information, see https://www.clocate.com/conference/18th-European-Conference-on-Cyber-Warfare-and- Security-ECCWS-2019/2310/.
•    The Australians usually host the Edith Cowan University Security Research Institute in Perth, Australia in early December of each year. This event hosts five different security- based conferences over these three days: https://www.ecu.edu.au/conferences/2018/2018- sri-security-congress/overview.
As always, the Journal of Information Warfare will continue to bring its readers high quality, highly technical papers on  cutting-edge  information  warfare  and  cyber  warfare topics.  This mission relies on subject matter experts and researchers who conduct double-blind peer reviews on articles submitted to the journal. If you would like to serve on our editorial board and appear in our print and online masthead, contact me (larmistead@gbpts.com), Diane Silver (dsilver@gbpts.com), or Angel Linzy (alinzy@gbpts.com)
Cheers, Dr. Leigh Armistead, CISSP
Chief Editor, Journal of Information Warfare
larmistead@gbpts.com
AUTHORS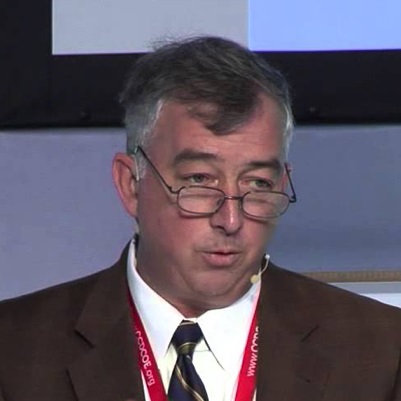 Peregrine Technical Solutions, LLC Yorktown, VA
Dr. Leigh Armistead is the President of Peregrine Technical Solutions, a certified 8(a) small business that specializes in cyber security, and the Chief Editor of the Journal  of  Information Warfare. He graduated from the U.S. Naval Academy (1984), earned  a  master's  degree  in Military History from Old Dominion University (1993), and a doctorate in Computer and Information Science from Edith Cowan University (2009). His major field of study is cyber power. He has published three books—all of which focus on the full spectrum of information warfare. He founded the International Conference on Cyber Warfare and Security, and the Vice-Chair Working Group 9.10–ICT Uses in Peace and War. He is a retired Naval officer.