Volume 17, Issue 1 Editorial

Winter 2018
A sovereign nation is often defined by its geographical boundaries—a line on a map—that delineates the limits of its territory. Over time, those definitions have expanded into the sea and air, as technology has enabled militaries to defend these domains from foreign intrusion. Yet cyberspace is not so easily defined, and these logical nodes, networks, and systems, do readily map to a physical location. So, while an attack or aggression across a border is easily considered a hostile act, what qualifies as an equivalent transgression on the Internet? If a website or network is taken down, is that considered an act of war, or merely a criminal event?
For the last 30 years, these types of topics have been discussed in academic and military circles, with many ideas generated. But, few concrete decisions have been made about what constitutes a cyber attack and who or what organisations are responsible for defending networks. Is this a civil or federal responsibility? In addition, are organisations only allowed to defend themselves from potential threats, or will agencies and even individuals be authorised to reach out offensively and neutralise adversaries before they can attack?
These are tough questions that deserve serious research and debate. The Journal of Information Warfare (JIW) is interested in starting a special edition each year that calls for papers focused on trying to answer some of the overarching issues that are still unresolved from an academic standpoint. We are looking for serious, thought-provoking articles that delve deeply into the literature—and also news coverage from the front-pages of newspapers—in order to give our readers clear insight into these hard-to-solve problems. That will be our challenge.
So this editorial is a request for papers on defining a cyber attack. We are looking for research into what elements constitute these types of actions, how one recognises them, and what the upper and lower limits of transgressions are. Our hope is to get a broad response and a number of papers that describe all of the types of incidents that can occur in the logical domain, and how one can, going forward, accurately label what is and is not a cyber attack. The deadline for this call for papers is 30 September; we look forward to your research.
Cheers, Dr. Leigh Armistead, CISSP
Chief Editor, Journal of Information Warfare
larmistead@gbpts.com
AUTHORS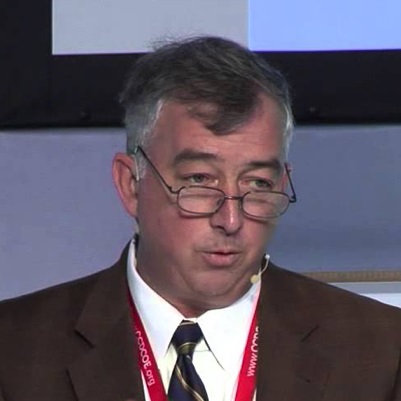 Peregrine Technical Solutions, LLC Yorktown, VA
Dr. Leigh Armistead is the President of Peregrine Technical Solutions, a certified 8(a) small business that specializes in cyber security, and the Chief Editor of the Journal  of  Information Warfare. He graduated from the U.S. Naval Academy (1984), earned  a  master's  degree  in Military History from Old Dominion University (1993), and a doctorate in Computer and Information Science from Edith Cowan University (2009). His major field of study is cyber power. He has published three books—all of which focus on the full spectrum of information warfare. He founded the International Conference on Cyber Warfare and Security, and the Vice-Chair Working Group 9.10–ICT Uses in Peace and War. He is a retired Naval officer.