Volume 16, Issue 4 Editorial

Fall 2017
Information has always been a weapon; and, throughout most of human civilisation, it has been hoarded and kept limited to those groups that had control over it. Early on, the Internet was seen as democratic and liberating. As recent events have demonstrated, however, the Internet has become another domain in which information can be weaponised and used to the advantage of a person, an organisation, or a nation-state. The shift from the Industrial Age to what might be called the Information Age has been an incredible transitional period, with the norms formerly thought of as inviolate being replaced by new entities that can distribute information more widely than could have ever been envisioned. Nation-states are losing power to hybrid structures within this interconnected architecture, where access and connectivity, including bandwidth, will be the two key pillars of any new organisation. Two decades ago, John Arquilla and David Ronfeldt posited that truth and guarded openness should be the two guiding principles for conducting business in both the private and government sectors. In their opinion, time zones will be more important than borders. It will be an age in which small groups will use networks to conduct 'swarming' attacks to force changes in policy. The changes Arquilla and Ronfeldt predicted in Noopolitik were truly revolutionary then. Today, those predictions have been borne out by a profound shift in the nature of power from an information aspect. Key features of the new paradigm include
•    wide open communication links where speed is everything;
•    little to no censorship, so individuals control their own information flow;
•    the surfacing of truth and quality, but not initially; and
•    the weakening of nation-states and the strengthening of networks.
The Journal of Information Warfare has been and continues to be an advocate for academic research investigating the power of information. The papers presented in this edition reflect some of the best and most recent efforts in this area. Taken from the European Conference on Cyber Warfare and Security (ECCWS) held in Dublin this last summer, these authors' efforts reflect the breadth and depth of cyber warfare research.
For those looking for additional opportunities to publish academic articles in these areas, the 13th International Conference on Cyber Warfare and Security will be hosted by the National Defense University (NDU) in Washington, DC, in March 2018. The 17th European Conference on Cyber Warfare & Security will be held in Oslo, Norway, in July 2018, and the 18th European Conference on Cyber Warfare & Security will be held at the University of Coimbra in Portugal in July 2019. The Australians usually host the Edith Cowan University Security Research Institute in Perth, Australia, in early December of each year. This event includes five different security-based conferences over three days, (see more at http://conferences.secau.org/).
Finally, we at JIW are always looking for talented reviewers to add to our Editorial Review Board, members of which help us to conduct reviews of work submitted to the journal. If you are interested, please contact me at larmistead@gbpts.com or email our staff at jiw@gbpts.com.
Cheers,
Dr Leigh Armistead, CISSP
Chief Editor, Journal of Information Warfare
larmistead@gbpts.com
AUTHORS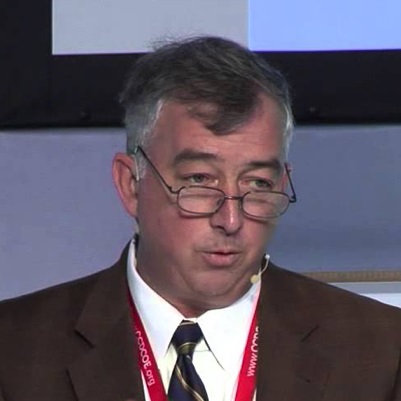 Peregrine Technical Solutions, LLC Yorktown, VA
Dr. Leigh Armistead is the President of Peregrine Technical Solutions, a certified 8(a) small business that specializes in cyber security, and the Chief Editor of the Journal  of  Information Warfare. He graduated from the U.S. Naval Academy (1984), earned  a  master's  degree  in Military History from Old Dominion University (1993), and a doctorate in Computer and Information Science from Edith Cowan University (2009). His major field of study is cyber power. He has published three books—all of which focus on the full spectrum of information warfare. He founded the International Conference on Cyber Warfare and Security, and the Vice-Chair Working Group 9.10–ICT Uses in Peace and War. He is a retired Naval officer.