Volume 15, Issue 1 Editorial

March 2016
Information Warfare is a term that means many things to many people. The Journal of Information Warfare (JIW) strives to be as inclusive as possible to bring in all different aspects of this important capability, from the "softer" topics, such as perception management and strategic communications, to the "harder" areas, such as computer network defense and electronic warfare. By utilizing a big tent approach, our goal is to ensure that all parts of this important capability are included in our academic discussion and debate. This is our goal: namely to ensure that all views are heard and reviewed in a systemic and rigorous manner, such as this Winter edition of JIW which includes eight articles from 21 contributing authors from disparate nations including Sudan, Poland, South Africa, and the United States.
Looking forward, the JIW will host once again a special spring edition of our journal with papers from the National Security Agency (NSA) and the US Cyber Command. Our staff is also heavily involved with the International Cyber Conference on Warfare and Security which just completed its 11th annual event at Boston University on 17-18 March 2016. This event featured Daryl Haegley from the Office of Secretary of Defense who spoke on the cyber security implications of control systems as well as Neal Ziring, the Technical Director of the Information Assurance Directorate at the NSA, with over 100 delegates from over 15 nations. It was an outstanding conference and the JIW is proud to be involved in these important proceedings.
Dr Leigh Armistead, CISSP, CDFE
Chief Editor, Journal of Information Warfare
larmistead@gbpts.com
AUTHORS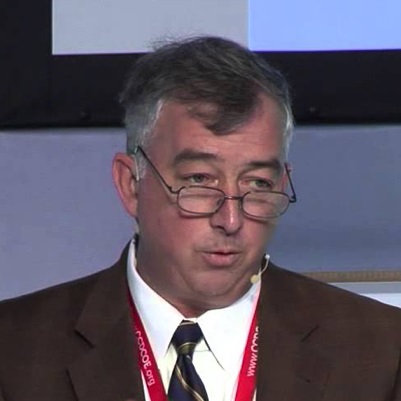 Peregrine Technical Solutions, LLC Yorktown, VA
Dr. Leigh Armistead is the President of Peregrine Technical Solutions, a certified 8(a) small business that specializes in cyber security, and the Chief Editor of the Journal  of  Information Warfare. He graduated from the U.S. Naval Academy (1984), earned  a  master's  degree  in Military History from Old Dominion University (1993), and a doctorate in Computer and Information Science from Edith Cowan University (2009). His major field of study is cyber power. He has published three books—all of which focus on the full spectrum of information warfare. He founded the International Conference on Cyber Warfare and Security, and the Vice-Chair Working Group 9.10–ICT Uses in Peace and War. He is a retired Naval officer.