Employment of 3D-Printed Guns in the 5D Battlespace

Abstract:
The emergence of 3D-printed guns over 2013-15 is part of a more fundamental shift in the dynamics of war caused by two different forms of convergence. One is technology convergence, and the second is the bundling-up of various tactical and operational concepts, developed over the last two decades. These have converged into a broad-based concept called five-dimensional operations or battlespace. The impact of this convergence has led to a reconfiguring of the logistics base for military capacity, as well as civil policing and security. This has also had an impact on logistics support for extremism and terrorism. The emergence of 3D-printed guns also involves an element of information deception and new tactics. The production-replication of a 3D-printed gun represents one extreme in the spectrum of terrorist 'tactics, techniques, and procedures'. At one end, there is the ongoing simplification of weapons and attacks to the extent that these are identical to daily common assaults and criminal raids, which can be random and uncoordinated. At the other end, there is the complexity of producing a non-traditional gun, the employment of which represents a highly focused use of offensive power.
AUTHORS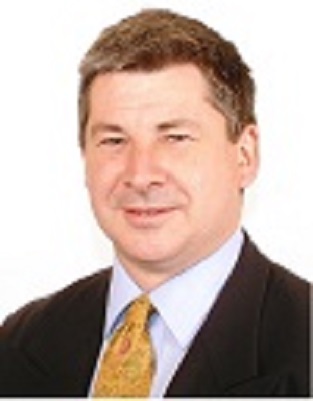 Terrorism Research Centre, Washington DC
Christopher Flaherty is a Senior Research Associate at the Terrorism Research Center in Washington, D.C. He has a PhD in Economic Relations from the University of Melbourne with a focus on networking. Following this, he pursued a career in defence and security research in the Australian Department of Defence. Dr. Flaherty has been based in London since 2008. A Senior Research Associate of the Terrorism Research Center (TRC), he regularly contributes to its current publications. He is also the co-primary author of Body Cavity Bombers: The New Martyrs (iUniverse 2013). Two essays of his from 2003 and 2010 were reprinted in the TRC book: Fifth Dimensional Operations (iUniverse 2014). He is also the author of Australian Manoeuvrist Strategy (Seaview Press 1996). He has been an active contributor on security, terrorism early warning, and related international intelligence issues, including tactics, techniques, and procedures analysis, published in the TRC report 'Dangerous Minds' (2012). He also has a long-term involvement in the microsimulation and risk modelling group.