Volume 14, Issue 2 Editorial

APRIL 2015
In April 2014, Peregrine collaborated on a special edition of the Journal of Information Warfare (JIW), with every article being written by a serving member of the National Security Agency (NSA) staff. Our staff worked closely with the Information Assurance Directorate (IAD) personnel during a six month period to bring together an exciting issue. Here is a quote from Neal Ziring, the Technical Director for the National Security Agency's Information Assurance Directorate (IAD) on that effort – "The April 2014 issue of JIW was the first time that NSA IAD worked with an academic journal to create a special issue. It was a great learning experience for some of our internal experts, and also helped raise awareness of some of our important mission challenges among academic researchers in this field."
Once again, Peregrine is collaborating with the NSA on a new special edition of the JIW, with the nine papers as shown below. Enclosed is a list of the articles and as you can see, these papers cover key areas of concern with regards to information assurance and cyber security:
The Future of Cyber Operations and Defense (N Ziring)
Training Cyber Forces without Warfighting (T Walcott)
Understanding the Co-Evolution of Cyber Defenses and Attacks to Achieve Enhanced Cybersecurity (GN Willard)
Changing the Future of Cyber-Situational Awareness (N Newmeyer)
The Need for Digital Identity in Cyberspace Operations (AR Friedman and LD Wagoner)
Moving Big-Data Analysis from a 'Forensic Sport' to a 'Contact Sport'
Using Machine Learning and Thought Diversity (AJ Ferguson and NM Evans Harris)
On the Role of Malware Analysis for Technical Intelligence in Active Cyber Defense (R Fanelli)
I Want My Smartphone. I Want It Now. And I Want to Connect to Everything from Anywhere…Now! (MLG Althouse)
Defending Cyberspace with Software-Defined Networks (GH Bishop, SR Boyer, MJ Buhler, AJ Gerthoffer, and BC Larish)
Peregrine hopes that you enjoy this special edition. We certainly did in developing it. Cheers
AUTHORS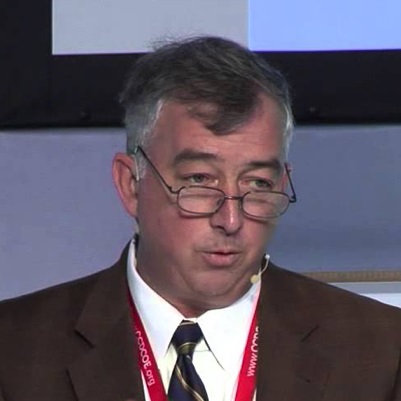 Peregrine Technical Solutions, LLC Yorktown, VA
Dr. Leigh Armistead is the President of Peregrine Technical Solutions, a certified 8(a) small business that specializes in cyber security, and the Chief Editor of the Journal  of  Information Warfare. He graduated from the U.S. Naval Academy (1984), earned  a  master's  degree  in Military History from Old Dominion University (1993), and a doctorate in Computer and Information Science from Edith Cowan University (2009). His major field of study is cyber power. He has published three books—all of which focus on the full spectrum of information warfare. He founded the International Conference on Cyber Warfare and Security, and the Vice-Chair Working Group 9.10–ICT Uses in Peace and War. He is a retired Naval officer.