The Emergence of Cyber Activity as a Gateway to Human Trafficking

ABSTRACT
Today, according to the U.S. Department of State's 2012 Trafficking in Persons Report it is estimated as many as 27 million people around the world are victims of trafficking into the sex trade and other forms of servitude known as modern slavery or trafficking in persons. This paper will assist in creating a deeper understanding of the impact of cyber activity on the human trafficking industry in the effort to find greater solutions for the prevention and prosecution of, as well as the protection of the innocent from the growing incidence of cyber activity as it relates to human trafficking around the globe.
AUTHORS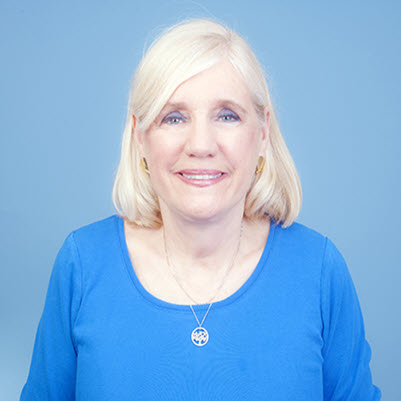 Professor of Cyber Law and Cybersecurity, Boston University, Boston, MA
USA
Prof. Virginia Greiman is an internationally recognized scholar and expert in the fields of national cyber security and cyber law and regulation. She serves as Assistant Professor at Boston University Metropolitan College and is a member of the Boston University Law Faculty. She has also held academic appointments at Harvard University Law School and Harvard Kennedy School of Government. Her teaching and research focus on megaproject strategies and governance, cyber law and international law, national security strategies, cyber warfare and surveillance, global cybercrime and enforcement, privacy law and big data, and corporate innovation and competitiveness. She served in the United States Department of Justice and as an international legal consultant for the U.S. Department of State in Eastern and Central Europe. She has served as an advisor to numerous international and national organizations including the United States Air Force Institute of Technology Center for Cyberspace Research, the United States Agency for International Development, the National Aeronautics and Space Administration (NASA), the World Bank, and the United Nations Economic and Social Council (ECOSOC).
Professor Greiman has held executive and advisory positions with several of the world's largest megaprojects in the United States, Europe, Africa, and Southeast Asia including Boston's $15 billion-dollar Big Dig Project, London's Crossrail Project, India's Megaproject Initiatives and Smart Cities Program, Taiwan and Southeast Asia National Science Parks, the U.S. Nuclear Power Industry and Development in the South China Sea. Harvard Kennedy School, Carr Center for Human Rights Policy,Program on Human Trafficking and Modern Slavery,Cambridge, Massachusetts
USA
Christina Bain Babson Social Innovation Lab on Human Trafficking Babson College, Babson Park, MA Christina Bain is the director of the Babson Social Innovation Lab on Human Trafficking where she leads a research center focused on the underlying causes and conditions that permit human trafficking to flourish and in particular the use of technology in human trafficking. She was former Founder and Director of the Program on Human Trafficking and Modern Slavery, Carr Center for Human Rights Policy, Harvard University's Kennedy School of Government. She also serves as a member of the Massachusetts Human Trafficking Task Force, one of the 42 statewide anti-trafficking task forces funded by the U.S. Department of Justice.