Michael A. Temple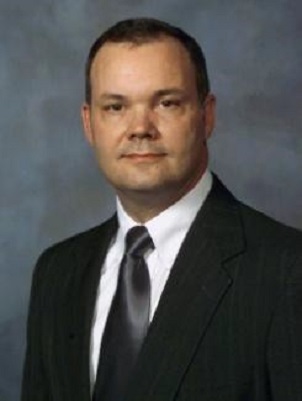 Department of Electrical and Computer Engineering Air Force Institute of Technology Wright-Patterson Air Force Base 
Dayton, OH, U.S.A
Dr. Michael A. Temple is a Professor of Electrical Engineering in the Department of Electrical and Computer Engineering at the Air Force Institute of Technology.  He earned bachelor's (1985) and master's (1986) degrees in Engineering from Southern Illinois University, and a doctorate from the Air Force Institute of Technology (1993). His research interests include passive emitter identification, and tracking and locating using RF Distinct Native Attribute (RF-DNA) Fingerprinting. Recently, he has participated in the expansion of RF- DNA fundamentals to support additional Wired Signal DNA (WS-DNA) and Constellation/Correlation Based DNA (CB-DNA) applications.  His primary research emphasis remains focused on commercial communication devices with reliable, human-like device/signal discrimination achieved for various signals (Wi-Fi, WiMAX, ZigBee, ZWave, Ethernet, and Insteon).  His sponsored research activity continues in Command, Control, Communications and Intelligence (C3I), radar signal/signature processing, and Electronic Warfare (EW).
Journal of Information Warfare
The definitive publication for the best and latest research and analysis on information warfare, information operations, and cyber crime. Available in traditional hard copy or online.
Quick Links
View the latest issue of JIW.
Purchase a subscription to JIW.