Maria Leitner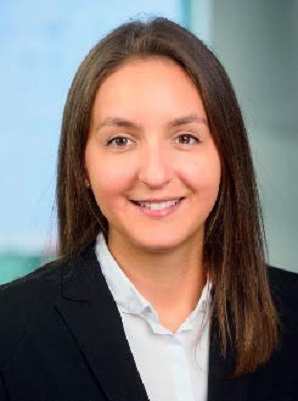 Center for Digital Safety & Security AIT Austrian Institute of Technology Vienna,
Austria
Dr. Maria Leitner is a Scientist in the Center for Digital Safety & Security at AIT Austrian Institute of Technology. She earned a doctorate in Computer Science in 2015 from the University of Vienna. Her thesis focused on the integration and life-cycle management of security policies in process- aware information systems in order to ensure holistic security-policy management in organisations. Prior to joining AIT, she was a Researcher at SBA Research and a Research Assistant in the Workflow Systems and Technology Group in the Faculty of Computer Science at the University of Vienna. She is currently coordinating and working on national and international research projects in the areas of situational awareness, cyber defence, ICS security and identity management. She is representing AIT in the European Cyber Security Organisation (ECSO) Working Group 5 (Education, training, awareness, exercise) and in the Cyber Security Platform Austria. She is a member of the ACM and has published more than 25 refereed articles, conference papers, and workshop papers.
Journal of Information Warfare
The definitive publication for the best and latest research and analysis on information warfare, information operations, and cyber crime. Available in traditional hard copy or online.
Quick Links
View the latest issue of JIW.
Purchase a subscription to JIW.