Adrian Venables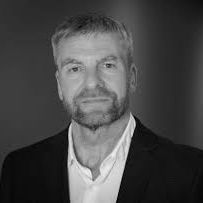 Tallinn University of Technology, Faculty of Information Technology 
Tallinn, Estonia
Dr. Adrian Venables served in the UK Royal Navy for over 24 years as a Communications, Warfare, and Intelligence officer. Since leaving the service, he has published a series of journal articles and research papers on the cyber threat landscape and its use by state and non-state actors for espionage, sabotage, and subversion. Dr Venables joined the Tallinn University of Technology in Estonia as a senior researcher in 2018, specialising in cyber strategy and its role in information and influence operations.
ARTICLES WRITTEN:
Journal of Information Warfare
The definitive publication for the best and latest research and analysis on information warfare, information operations, and cyber crime. Available in traditional hard copy or online.
Quick Links
View the latest issue of JIW.
Purchase a subscription to JIW.