Timothy J. Carbino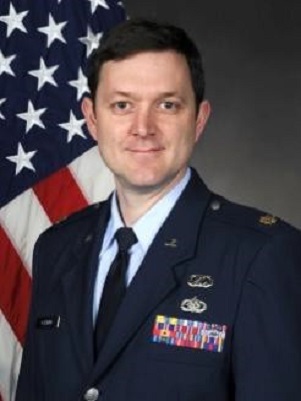 Department of Electrical and Computer Engineering Air Force Institute of Technology Wright-Patterson Air Force Base 
Dayton, OH, U.S.A
Dr. Timothy J. Carbino is a Professor of Electrical Engineering in the Department of Electrical and Computer Engineering at the Air Force Institute of Technology. He earned a bachelor's degree in Civil Engineering from the University of Florida (2006), a master's degree in Mechanical Engineering from the Air Force Institute of Technology (2012), and a doctorate from the Air Force Institute of Technology (2015). His research interests include device identification using Wired Signal Distinct Native Attributes (WS-DNA) Fingerprinting via Constellation Based DNA (CB- DNA) development and Radio Frequency DNA (RF- DNA). He has been a member of the Institute of Electrical and Electronics Engineers (IEEE) since 2013.
Journal of Information Warfare
The definitive publication for the best and latest research and analysis on information warfare, information operations, and cyber crime. Available in traditional hard copy or online.
Quick Links
View the latest issue of JIW.
Purchase a subscription to JIW.