Shaunak D. Bopardikar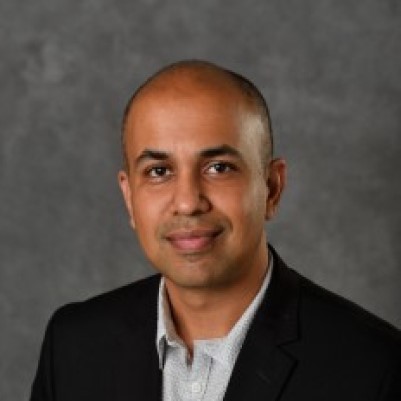 Michigan State University East Lansing, Michigan,
United States
Shaunak D. Bopardikar is an Assistant Professor with the Electrical and Computer Engineering Department at Michigan State University, East Lansing, MI. His research interests lie in scalable computation and optimisation, in cyber-physical security, and in autonomous motion planning and control. He received the Bachelor of Technology (B. Tech.) and Master of Technology (M. Tech.) degrees in Mechanical Engineering from Indian Institute of Technology, Bombay, India, in 2004, and the Ph.D. degree in Mechanical Engineering from the University of California at Santa Barbara, California, in 2010. He worked as a post-doctoral associate at UC Santa Barbara (2010-2011) during which he developed randomised algorithms for solving large matrix games. From 2011 to 2018, he was a Staff Research Scientist with the Controls group of United Technologies Research Center (UTRC) at East Hartford, Connecticut, and at Berkeley, California. He is a Senior Member of the IEEE, has over 50 refereed journal and conference publications, and has one invention filed for a U.S. patent.
ARTICLES WRITTEN:
Journal of Information Warfare
The definitive publication for the best and latest research and analysis on information warfare, information operations, and cyber crime. Available in traditional hard copy or online.
Quick Links
View the latest issue of JIW.
Purchase a subscription to JIW.