Matthew L. Hale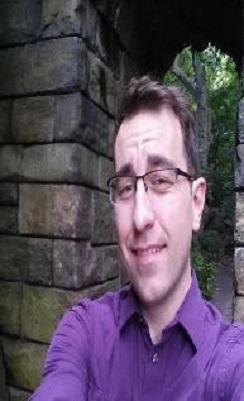 School of Interdisciplinary Informatics (Cybersecurity) University of Nebraska at Omaha Nebraska,
U.S.
Dr. Matthew L. Hale is an Assistant Professor of Cybersecurity in the School of Interdisciplinary Informatics at the University of Nebraska at Omaha. He received his PhD in Computer Science from the University of Tulsa in 2014. His dissertation created a framework and interlingua for web service security certification in the cloud. His research interests lie at the intersection of software engineering and security with foci in the areas of building secure web services, evaluating internet of things devices and services, and investigating security problems in the context of human psychology. In his spare time, Dr. Hale enjoys cooking, which he thinks isn't all that different from software engineering (components, connectors, and patterns), disc golfing, and tabletop games.
ARTICLES WRITTEN:
Journal of Information Warfare
The definitive publication for the best and latest research and analysis on information warfare, information operations, and cyber crime. Available in traditional hard copy or online.
Quick Links
View the latest issue of JIW.
Purchase a subscription to JIW.