Bryan O'Halloran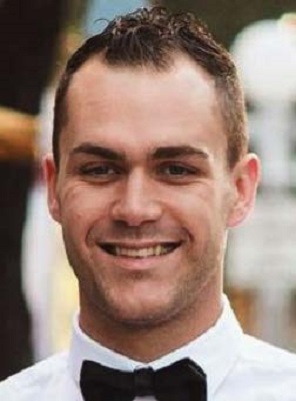 Graduate School of Engineering and Applied Sciences (Systems Engineering) Naval Postgraduate School Monterey, California, 
United States
Dr. Bryan O'Halloran is currently an Assistant Professor in the Systems Engineering department at the Naval Postgrad- uate  School  (NPS).  Previously he was a Senior Reliability and Systems Safety Engineer at Raytheon Missile Systems (RMS) and the Lead Reliability and Safety Engineer for hypersonic missile programs. He holds a Bachelor of Science degree in Engineering Physics and a Master of Science and Doctorate of Philosophy in Mechanical Engineering from Oregon State University. His current research interests include risk, reliability, safety, and failure modeling in the early design of complex systems. He is a member of the American Society of Mechanical Engineers (ASME), the Institute of Electrical and Electronics Engineers (IEEE), and the International Council on System Engineering (INCOSE).
Journal of Information Warfare
The definitive publication for the best and latest research and analysis on information warfare, information operations, and cyber crime. Available in traditional hard copy or online.
Quick Links
View the latest issue of JIW.
Purchase a subscription to JIW.