Andreas Hotho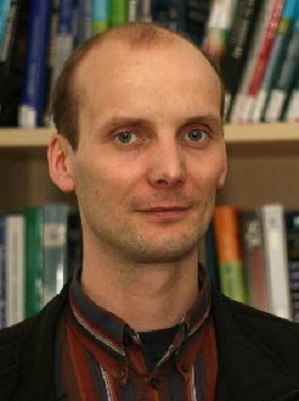 Data Mining and Information Retrieval Group University of Würzburg, Würzburg,
Germany
Dr. Andreas Hotho is a Professor at the University of Würzburg. He earned a doctorate from the University of Karlsruhe, where he worked from 1999 to 2004 at the Institute of Applied Informatics and Formal Description Methods (AIFB) in the areas of text, data, and web mining; semantic web; and information retrieval. From 2004 to 2009 he was a Senior Researcher at the University of Kassel. In 2011, he joined the L3S. Since 2005, he has been leading the development of BibSonomy, the social bookmark and publication-sharing platform. He has published more than 100 articles in journals and at conferences, has co-edited several special issues and books, and has co-chaired several workshops. He has worked as a reviewer for journals and has been a member of international conferences and workshop program committees. His research focuses on Data Science—in particular, on the combination of data mining, information retrieval, and the semantic web.
ARTICLES WRITTEN:
Journal of Information Warfare
The definitive publication for the best and latest research and analysis on information warfare, information operations, and cyber crime. Available in traditional hard copy or online.
Quick Links
View the latest issue of JIW.
Purchase a subscription to JIW.