Adam Yang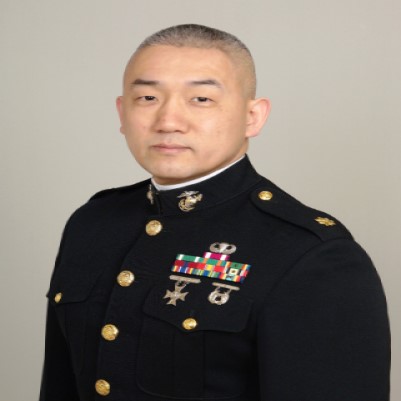 School of International Service American University
Washington, D.C., United States
Major Adam Yang is a Marine Corps Communications and Information Operations Officer, and currently serves as a Doctoral Fellow for the Commandant of the Marine Corps Strategist Program.  Adam is a full-time Ph.D. Student at the School of International Service at American University and his research interests include grand strategy, strategic theory, information warfare, Asian security, and alliance politics. Prior to this assignment, he served as the Information Operations Officer for III Marine Expeditionary Force in Okinawa, Japan.  He has previously deployed in support of Operation Iraqi Freedom and has conducted numerous bilateral engagements with the militaries of Japan, South Korea, Thailand, Philippines, and Taiwan.  Adam is a graduate of the US Naval Academy, and holds graduate degrees from Georgetown University, the Naval Postgraduate School, and Marine Corps University.
Journal of Information Warfare
The definitive publication for the best and latest research and analysis on information warfare, information operations, and cyber crime. Available in traditional hard copy or online.
Quick Links
View the latest issue of JIW.
Purchase a subscription to JIW.