Volume 15, Issue 2 Editoral

Spring 2016
This is the special edition we produce each year in collaboration with the National Security Agency (NSA). Formerly, we worked with Neal Ziring, the Technical Director of the Information Assurance Directorate (IAD), on what turned out to be a great collaborative effort. This year, we were supported by Dr. Emily Goldman and the Joint Action Group of U.S. Cyber Command. As before, this joint effort will produce a number of unique and original papers on cutting-edge areas of interest to our subscribers, that are focused on first-person, experimental, primary research from the NSA and Cyber Command.
As always, I like to use this space to advertise the upcoming academic cyber warfare conferences that are held each year and are affiliated with JIW. The next group that is looking for papers is the series hosted by the Edith Cowan University Security Research Institute in Perth, Australia, the 2016 SRI Security Congress in the late November-early December timeframe. More details can be found at https://conferences.ecu.sri.org. This federated series of conferences all are co-located and offer attendees the opportunity to interact with a number of different, but interrelated cyber events and lectures:
 16th Australian Information Warfare Conference
 14th Australian Information Security Management Conference
 14th Australian Digital Forensics Conference
   9th Australian Security and Intelligence Conference
   4th Australian e-Health Informatics and Security Conference
The next ICCWS conference is confirmed for Wright State University (Dayton, Ohio) in March 2017, and the next three ECWWS conferences are tentatively set, as shown below:
 The 16th European Conference on Cyber Warfare & Security will be held at University College Dublin in July 2017.
 The 17th European Conference on Cyber Warfare & Security will be held in Oslo, Norway in July 2018.
 The 18th European Conference on Cyber Warfare & Security will be held at University of Coimbra in Portugal in July 2019.
Finally, JIW is always interested in your papers and research, so please send any new efforts that you are interested in publishing to me directly or to our collaborative email at jiw@gbpts.com. We will conduct a double-blind, peer-review assessment, and will then get back to you promptly with our editorial decision. In addition, if you have not looked at our updated website, please go to www.jinfowar.com to see how we have updated and expanded our offerings.
Cheers,
Dr. Leigh Armistead, CISSP
Chief Editor, Journal of Information Warfare
larmistead@gbpts.com
AUTHORS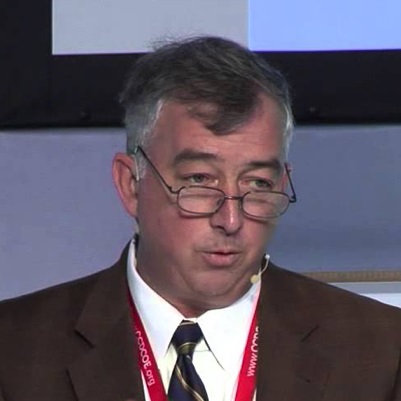 Peregrine Technical Solutions, LLC Yorktown, VA
Dr. Leigh Armistead is the President of Peregrine Technical Solutions, a certified 8(a) small business that specializes in cyber security, and the Chief Editor of the Journal  of  Information Warfare. He graduated from the U.S. Naval Academy (1984), earned  a  master's  degree  in Military History from Old Dominion University (1993), and a doctorate in Computer and Information Science from Edith Cowan University (2009). His major field of study is cyber power. He has published three books—all of which focus on the full spectrum of information warfare. He founded the International Conference on Cyber Warfare and Security, and the Vice-Chair Working Group 9.10–ICT Uses in Peace and War. He is a retired Naval officer.