Andrew Liaropoulos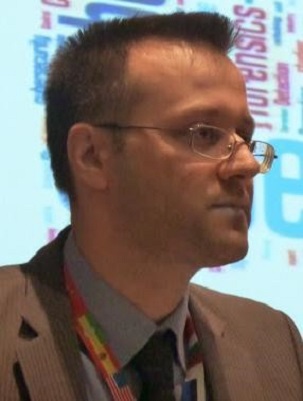 Department of International and European Studies University of Piraeus,
Greece
Dr.  Andrew  Liaropoulos  is an assistant professor in the Department  of  International and European Studies at the University of Piraeus, Greece. He also teaches in the Joint Staff War College, the Joint Military Intelligence College, the National Security College, the Air War College, and the
Naval Staff Command College. His research interests include international security, intelligence reform, strategy, military transformation, foreign policy analysis, cyber security, and Greek security policy. He also serves as a senior analyst in the Research Institute  for  European  and  American  Studies (RIEAS) and as the assistant editor of the Journal of Mediterranean and Balkan Intelligence.
Journal of Information Warfare
The definitive publication for the best and latest research and analysis on information warfare, information operations, and cyber crime. Available in traditional hard copy or online.
Quick Links
View the latest issue of JIW.
Purchase a subscription to JIW.